16.05.2013
|
1600 просмотров
Sasha Grey and Drom.ru: learning how to shift gears in Lada Kalina
First Day in Russia proves: first step is always troublesome.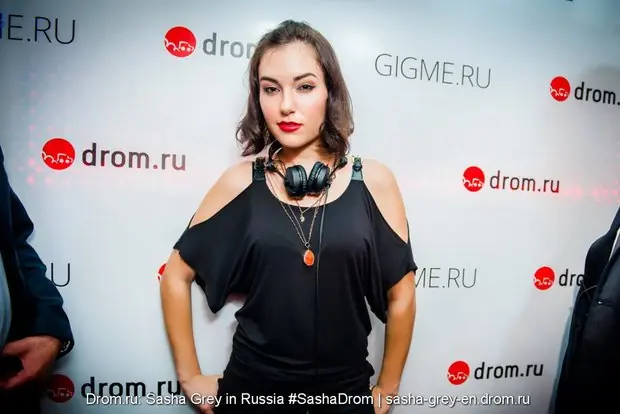 Morning opened with the first accident — Sasha's sick. The doctor said it was just a flu, but her throat didnt hurt less after he announced it. Due to this the first half of the day was slow. The Weather didn't make it easier — fog, drizzle, cold sea wind.
Closer to the event night, the laptop with all the music, that Sasha was supposed to play at her DJ Set few hours later, is emmm kind of "working". Sasha, actually, made us sure, that it would be "OK", and everything would be working properly. But... when it was already 10 pm, and only 3 hours left to her performance, everyone realised that "OK" was turning into air-baloon that will blow out and Sasha's perfomance will follow it. Someone had to save the situation.
Urgetnly the brand new laptop was bought at Farpost.ru. The shop owner came, opened his place and exchanged his goods for money. Thank him big time, as it was 11 pm. The professional "computer-rescue-man" started to bring the technical part of performance back to life. As we found out, all the music Sasha brought was saved on the external HDD, and last minute it refused to transfer data to any of her laptops.

Sasha's Dj Set started with delay, had difficulties through it, but huge amount of people came to the show, the club was jam-packed.
Positive side: Before the RusssianTrip start, which takes place tonight, we arranged a brief train course for Sasha to get used to Kalina. The weather was bad, Sasha had severe look but kept smiling through the gusts of wind. But her driving was confident, check it out yourselves:
Другие записи блога