Ekaterinburg left us without conference-hall! We are urgently searching for a new place. Meeting Kostya Tszyu
22.05.2013
|
644 просмотра
Ekaterinburg left us without conference-hall! We are urgently searching for a new place. Meeting Kostya Tszyu
Last morning in Novosibirsk started with a scandal. The hotel restaurant where our guest stayed, treated the guest worst - dinner wasn't served! Sasha waited for almost an hour in a restaurant, then she asked to bring it to her room, one more hour waited in the room, as a result poor Sasha went to bed without any meal. "Famous Soviet hospitality..."


Should we mention also that after some time her night rest was interrupted with the loud knocking on the door and claiming to receive
the meals. Wу have nothing to add here, real shame, "Hilton". Breakfast was a failure too, so absolutely upset Sasha asked us to take her away from this inhospitable place.

We have to move on, but the hunger didn't go anyway... and we recalled the invitation from Novosibirsk State Uni students - they
invited us to talk, have tea with treats in campus. We all met up in a cafe next to the Uni, earlier the president of the unversity made it
sure, that none of us could enter it. Doesn't matter. He is not the one we came for. The good thing is that the meeting with the students
of Novosibirsk was friendly and interesting.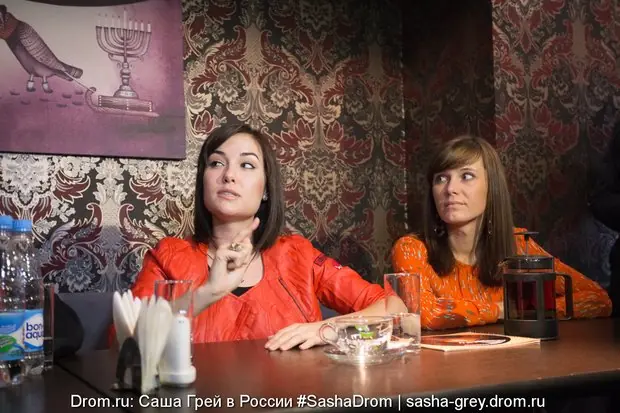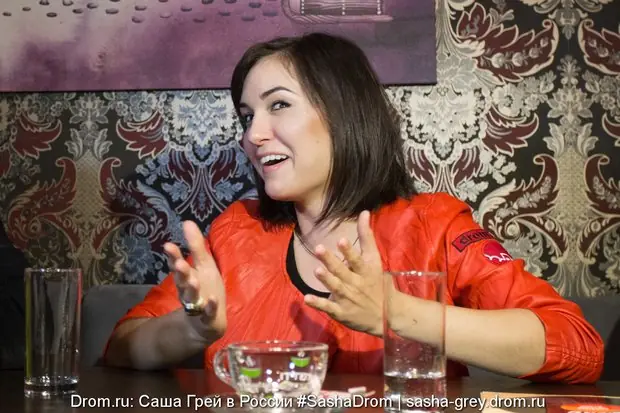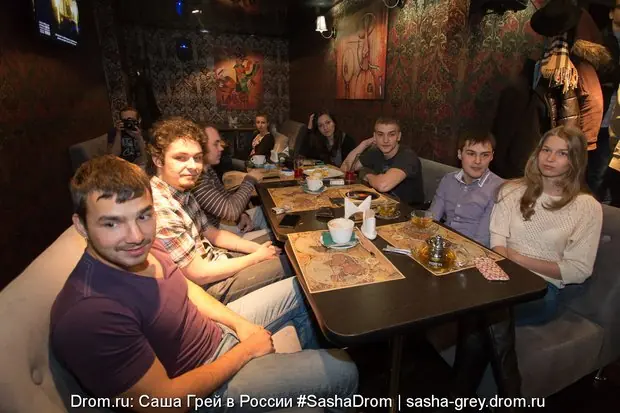 We talked a lot, discussed the issues they were interested in and it was already time to leave.

May it be more lucky in Ural?

If only...

Ekateringburg was sunny, but bit cold, and terrible traffic with crazy illogically set traffic lights. Sad. Got to the hotel through all
the trafiic jams, found our Renault Duster at the parking and left to Drom.ru users meeting. As always, Sasha drove the car on the spot as
if they were long-term friends.

The meeting started great! The audience was hearty and fun, they brought huge new painted poster with her image on it.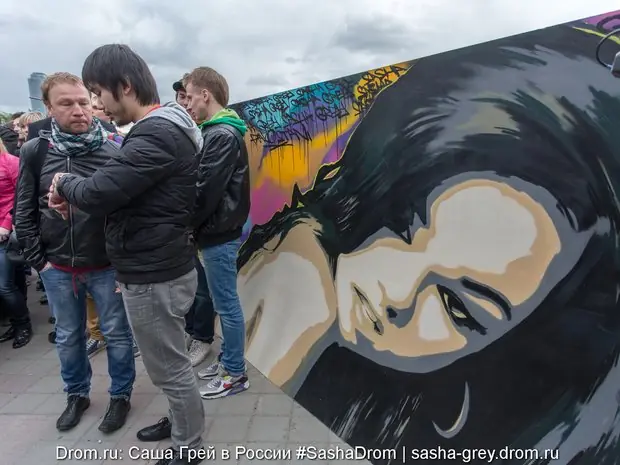 Guys were taking photos, Sasha was signing the cards, when HE came - a policeman. And killed the mood. :-(


Ekateringburg is now the fourth big city in Russia, so any gathering of people is strictly monitored by police. And the young policeman
instead of asking Sasha to sign a card, asked everyone to leave. We kindly explained to everyone, but no one listened.

Then the senior lieutenant told us that he will call for reinforcing, and they will ask all the meeting members to join "police-car
test-drive" in the back seats :-

So we closed the meeting earlier. Sasha left her opinion on the situation, but we'd better leave it unsaid...

Surprising meet up with Kostya Tszyu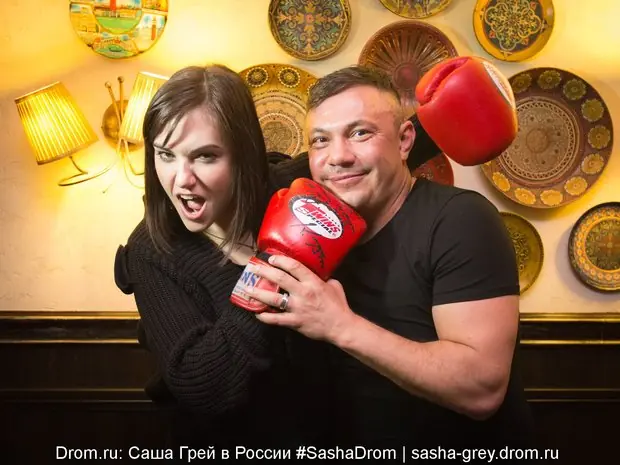 During the dinner in one of the city restaurants we noticed famous boxer Kostya Tszyu at the table. Greeted him. Urgently arranged a pair of boxing-gloves and now was Sasha's turn to ask for signature.

Later today Sasha will have a lecture on: "Woman's role in modern pop culture and her social responsibility" (English language).
Другие записи блога